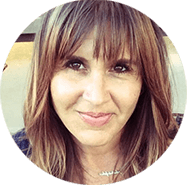 Michelle Shegda
Founder | Chief Operating Officer | Relationships & Wellness Coach
Prior to the pandemic, PACT was operating Workshop Series and several Clubs on Campus at high schools and colleges in Los Angeles. I was offering over 130 workshops a year, serving over 110 young people ages 16-24. In March 2020, all that changed.
I quickly transitioned the Clubs and workshops to the online space but was not fully prepared for the challenges faced at home and the racial unrest in the community. The conversations pivoted to better meet the emotional needs of the participants. By mid-summer, it still seemed unlikely that PACT would be returning to campus in the fall 2020. So, now what?
Although I was scared, intimidated, and clueless, I surrendered to launching PACT The Podcast: Conversations about living life and liking yourself. I put my big girl pants on and released the first episode on my birthday, June 24, 2020. In the spirit of leading by example, I had to have the courage to fail, to succeed.
Running on the adrenaline from the podcast, I created a virtual workshop series for ages 18-24 and 25+, respectively, as well as monthly game nights. Although fun and engaging, varying time zones and responsibilities interfered with attendance. All was not lost, though. The experience revealed a gap in skills for individuals, which propelled me to become a Professional Life Coach. I graduated in June 2021 and offer this service to participants, alumni, and the online community, alike. Phew, what pandemic, amiright?
Well, PACT is not quite back on campus, at least in the traditional sense. Once I conquered the fear of being on camera and having haters, I was enlightened. Effective August 2021, I signed a lease for a studio space and the PACT Ambassador Team has been working with me tirelessly to create online content. The same favorite topics and themes that were presented on campus are being repurposed into the Ultimate Toolkit Series.
I'd say, I have accepted our new reality and I am trying to put together something that is good. #resilience
I am so grateful for the patience, understanding, encouragement, and generosity of amazing friends, family, donors, volunteers, and mentors that have supported me in transitioning PACT into a new normal.
To be continued... stay in the know and follow @girlspact everywhere!