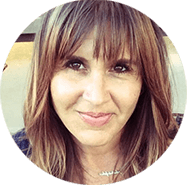 Michelle Shegda
Founder, Chief Operating Officer
For us, self-confidence and self-worth are not synonymous. According to the dictionary, "Self-confidence is a feeling of trust in one's abilities", while "self-worth is a feeling that you are a good person who deserves to be treated with respect". To illustrate, I was sure of my abilities in the classroom, on the athletic fields and in the workplace. However, this confidence did not translate to feeling that I deserved to be treated with respect. The insecurities that surfaced around my appearance and body image caused me to doubt my worth in the relationships built in the classroom, on the athletic fields and in the workplace. For me, I was secure in my brains and work ethic, but very unconvinced of my attractiveness, inside and out. It was never, "I am a smart, employed, financially independent woman with a fantastic personality. I am a great catch, and if you think otherwise, then, your loss." Instead, it was always, "Once I lose 10 pounds, buy a new wardrobe and develop an outgoing personality, I'll be worthy of a relationship with the man of my dreams, until then, I'll settle for less". And so, I settled for all sorts of unworthy partners and made very poor choices.
I am fascinated by the dynamics of relationships and the power we give to our insecurities. I am utterly intrigued by unconscious bias, gender stereotypes, gender inequality and their impact on perpetuating rape culture. In finding Girls PACT, we created a safe space for young people to identify personal values, challenge cultural norms and navigate the good, the bad, and the ugly in relationships. It is my hope that we all learn to recognize our worth and never settle for less than we deserve.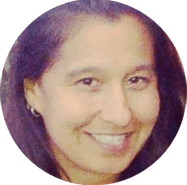 Carly Petersen Loth
Executive Director
Michelle and I met as colleagues at the Boys & Girls Clubs of Venice in 2009. We were both athletes that valued empowering youth through sport, education and leadership. As the Athletic Director, I assisted Michelle with her tutoring and mentoring programs, while she, the Education Director, supported me with my sports clinics and recreation programs. We shared similar values, work ethic, and goals and became fast friends.
Michelle developed and executed her first Girls PACT program in 2010 and I enthusiastically supported her efforts. I quickly learned that I needed Girls PACT just as much as the young women in the room! So, I continued to attend weekly workshops under the guise of "helper". As a brown child adopted into a white family, I had all sorts of insecurities and certainly doubted my worth over the years. Michelle had a special talent for breaking barriers, normalizing feelings, and creating a safe space to talk about uncomfortable topics. I started to recognize the power of self-worth right alongside the young people in the room.
Having experienced workshops first-hand, I saw the depth of its impact and encouraged Michelle to do more and more. Soon enough, she asked me, "Do we do this for real?" I emphatically answered, "Yes!". And, the rest, as they say, is history.
We have been on amazing, challenging, exciting journey of creating and growing a unique nonprofit organization for the last 10 years. I am proud to serve as Executive Director. My goal is to provide our services to all young people seeking a safe place to find and honor their inner worth. If you feel better about yourself, you will make better choices (#truth).