Power. Advocate. Choice. Triumph
Sex, birth control, abortion, sexually transmitted infections, abuse, drug use, sexual assault, mental health and unplanned pregnancy are extremely uncomfortable topics for most adults to discuss with young people. Girls PACT does the dirty work for you.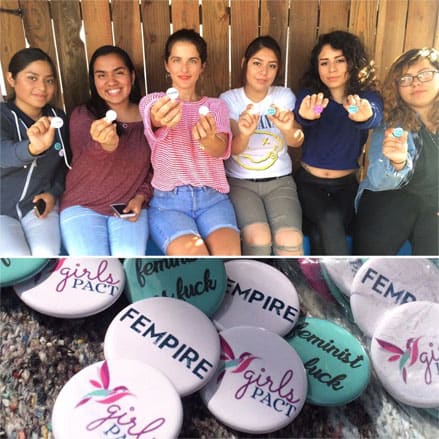 We enjoy having the uncomfortable, awkward conversations with young people about dating, relationships, consent, sex and birth control because we are good at it. Our honest approach presents facts and challenges social norms and gender stereotypes. We give young people a sense of power, the courage to advocate for their sexual health and the confidence to make an informed choice so they can triumph in maintaining healthy relationships.
Girls PACT strives to be a promising community-based solution for the nation's unplanned pregnancy epidemic by bringing our evidence-based sexual health curriculum to more high schools, colleges and youth-serving organizations.