PACT is a Los Angeles based 501(c)(3) nonprofit organization that awakens the power of self-worth and cultivates lifelong tools to strengthen relationships, on and offline.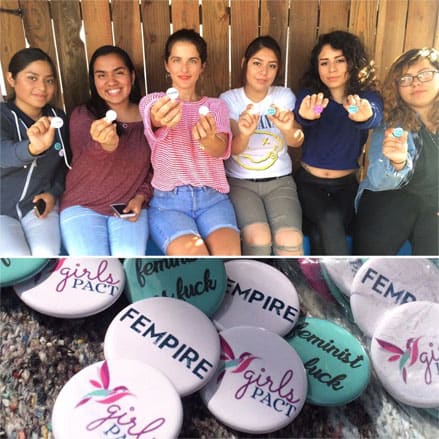 PACT promises young people ages 16-24 a BOLD lifestyle. For us, such a daring, brave and fearless way of life means having the confidence and people skills to command and manage equal partnerships. We believe that by honoring ourselves - our bodies, our values, our voice - we can build happy, healthy and fulfilling relationships in our community.
The foundation of our work is defining the concept of self-worth, revealing it's practicality for communicating assertively, and practicing a sense of agency in relationships. To stand in our power is to say, "I know my value as an individual, my thoughts and opinions are important, and I deserve love and respect. The number of likes on my social media posts does not validate my worth!" This attitude is rooted in the curriculum and sets the precedent for cultivating healthy boundaries and communications, on and offline.
PACT strives to be a promising community-based solution for fueling positive self-worth among young people by bringing our evidence-based curriculum to more high schools, colleges and youth-serving organizations.